WANTED: PARTNERS & STAKERS - NEARWEEK.POOL.NEAR
NEARWEEK plays a leading role when it comes to supporting projects within the NEAR ecosystem. Our decentralised news publication helps projects become visibible and reach the wider public. At the same time, NEARWEEK creates accessible content to onboard new users interested in entering Web3; this creates a bridge that caters to both builders and active users.
If you enjoy the content and services we provide at NEARWEEK, consider helping us connect communities and projects from the NEAR ecosystem by staking with the official NEARWEEK pool!
NEARWEEK is looking for cutting-edge projects interested in distributing tokens through our new public good infrastructure. This will allow projects to gain access to NEARWEEK's media services, while simultaneously contributing to the wider infrastructure of the NEAR ecosystem.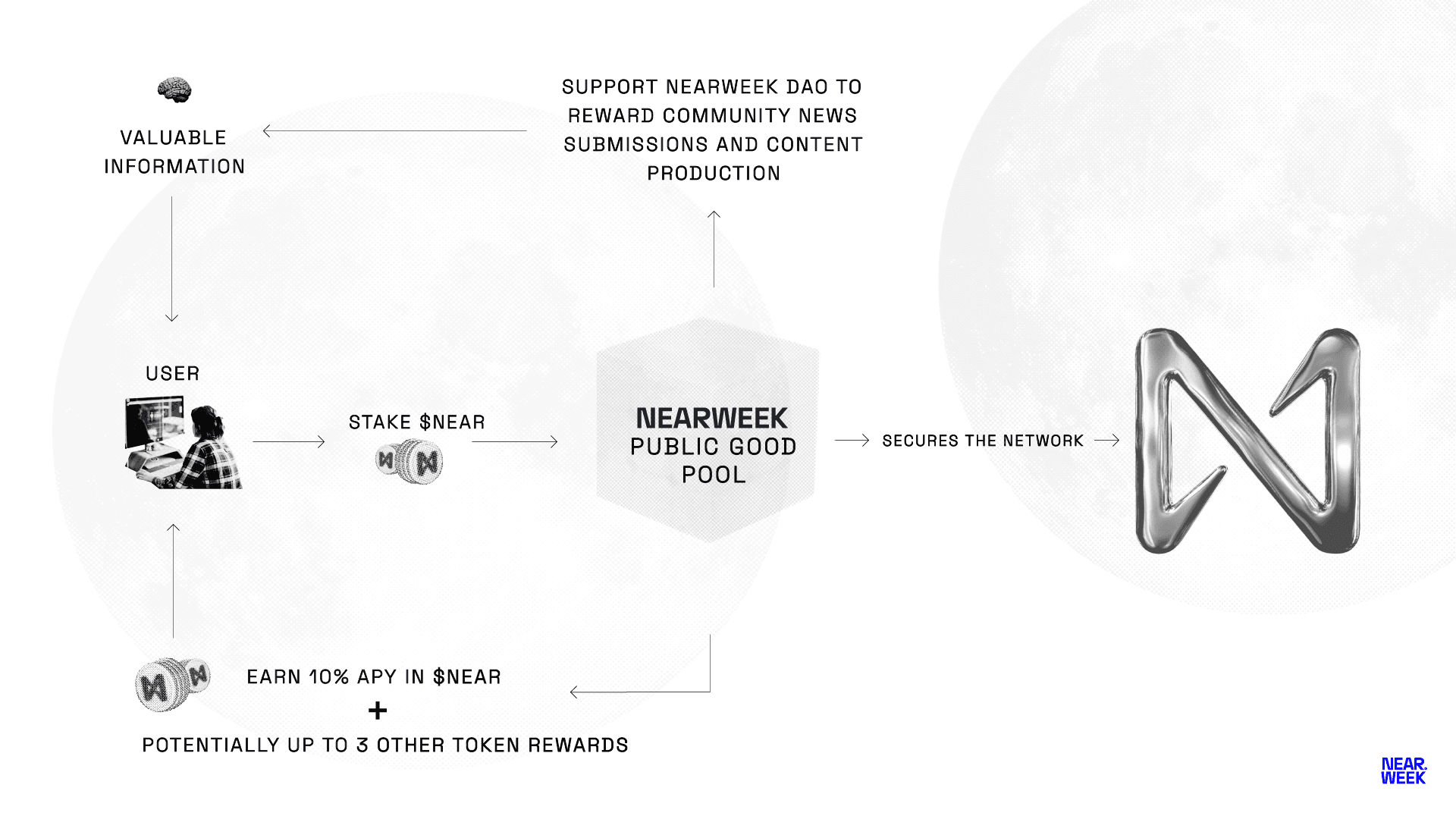 Users who stake with the NEARWEEK v2 validator node, directly contribute to NEARWEEK's efforts to deliver valuable content for the NEAR community, as well as our ability to provide marketing support to the projects in its ecosystem.
The reason for this is because all rewards from our validator are funnelled towards the maintenance and development of NEARWEEK's newsletter, our content production, and the launch of a sustainable and compliant
FUNDING DAO
; intended to effectively streamline the bounties and grants process.